Recently, FVA took on yet another challenging request. The owner of a sea side hotel want the place to have the look and feel of pre-1975 Saigon. There is just a certain irreplaceable charm of the city's old days. Understanding that need, we proceeded to research on the various iconic architecture back in the day.
However, studying the past alone would easily leave us lacking modern touches. That is why we gather inspiration from modern design features also. The selling point of a hotel is, obviously, the rooms. The architect team started out right from the core of the building. Here are some modern features that greatly influenced our (at said point) final design decision.
This time, we decided to go with a neo-classical design for the room. By utilizing color contrast, we created a balanced, soothing bedroom that has everything you would want to help you relax. We strive for that simplicity so you can focus on your experience. Every piece of furniture has this sleek, minimal look. The cool color tone and material choices (wood and steel) make for a modern yet homely feel.
Like you would expect, the bed emerges as the focal point, boasting an elegant, discreet curtain design. The airy, light-filled room is also has better use than just resting. You can have drinks and read at the table or just simply enjoy the abundant natural light.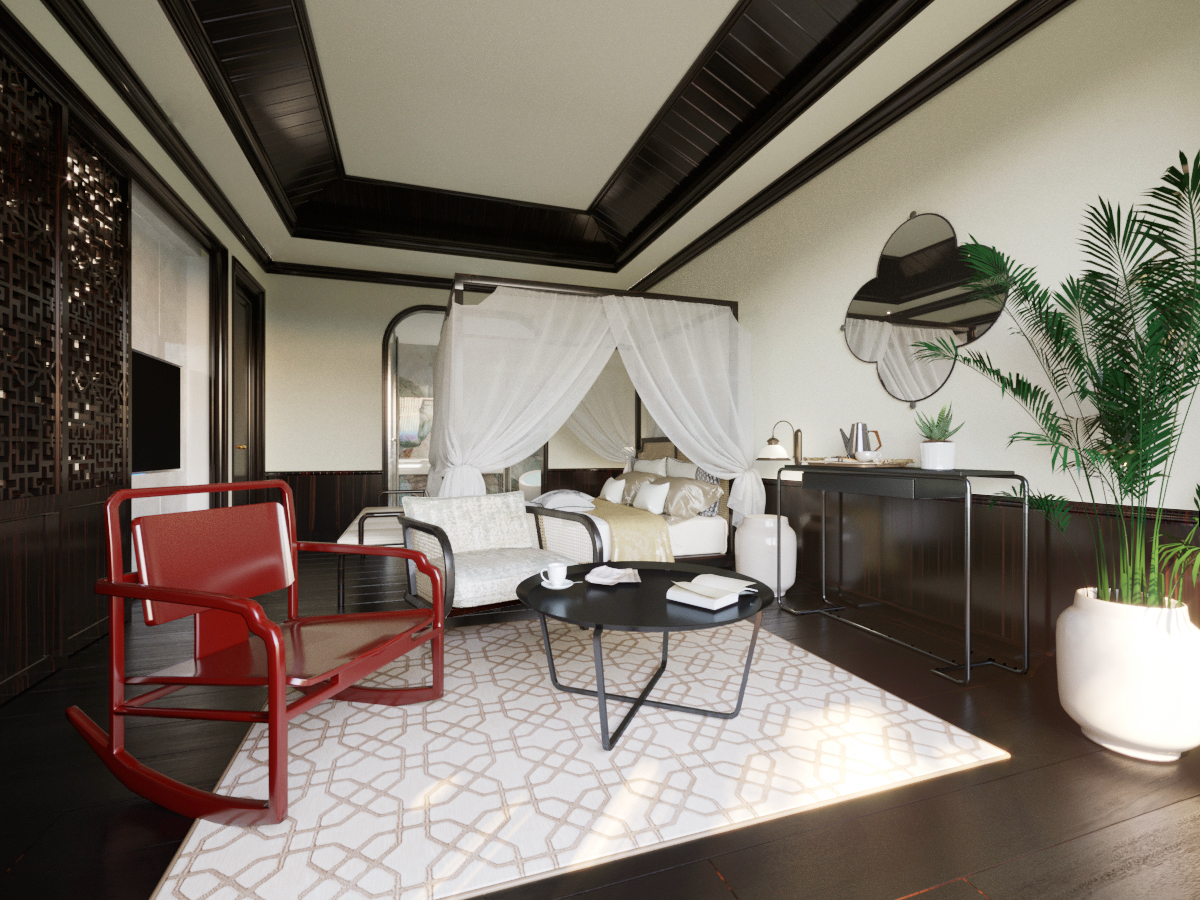 Likewise, the bathroom is just as well lit. The glossy finish of equipments and matte finish of the walls help reflect the light and keep it at a moderate level. Additionally, we feature a floral wall art as a finishing touch.
In short, the sea side hotel's look is what happens when designers let experience come first. After all, it's about how people feel when it comes to interior and architecture design.