About Office Snapshots
Office Snapshots is a leading online resource for the global office design community.
Founded in 2007, the website curate and publish new projects, highlight innovative products, and examine industry trends with the goal of improving the workplace.
The founder, Stephen Searer, originally started Office Snapshots to take people behind the scenes of some of the world's most interesting companies. Thousands of offices and tens of thousands of photos later, the site has grown into an inspiration and invaluable resource for millions of people around the globe.
Office Snapshots is headquartered in Santa Barbara, California.
Publication of Spaces projects
A number of Spaces projects have been recognized on Office Snapshot, one of them is:
On the twenty-ninth floor of the tallest skyscraper in Asia, FVA designed a new SPACES' Coworking space.
The SPACES office occupies a circular space, the project was imagined as "one with nature" by using the dominating colors that are associated with the four seasons: green spring, red summer, yellow autumn, beige winter.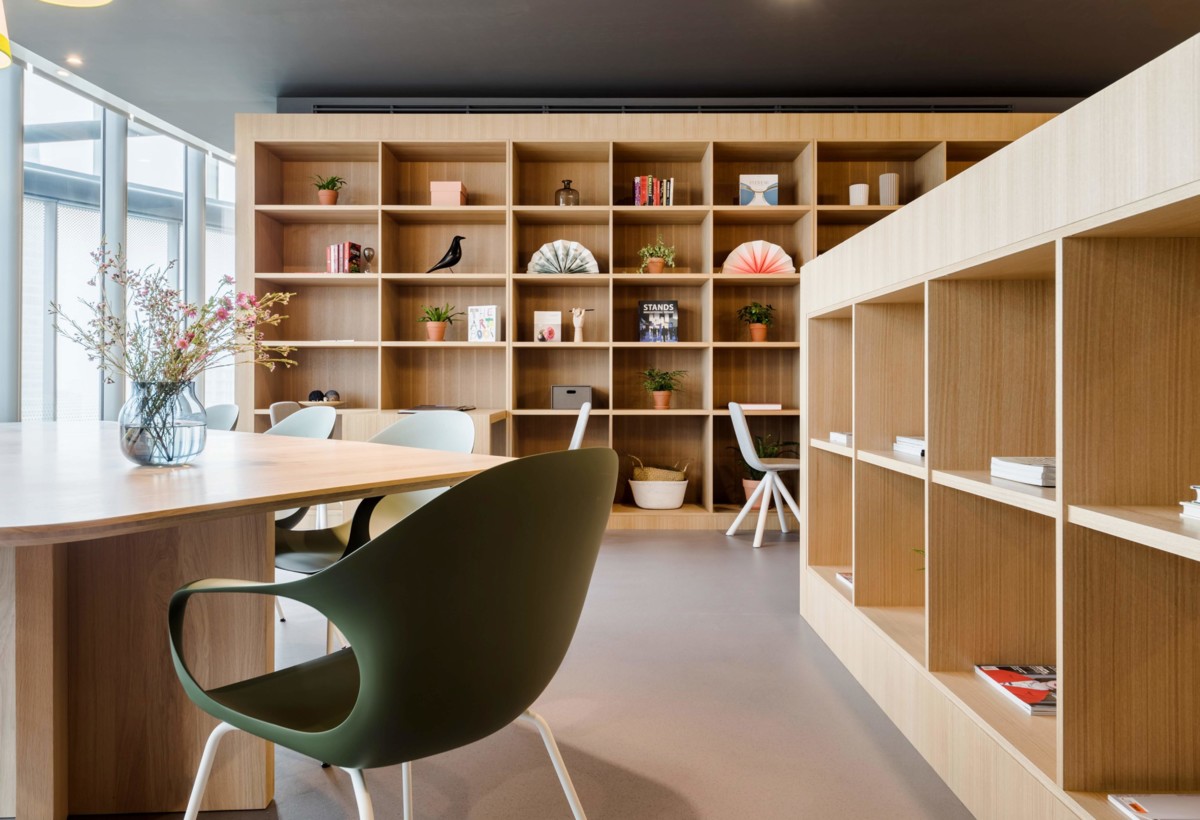 Shanghai is a multi-cultural metropolis with both modern and traditional Chinese features. With the idea of bringing the image of Shanghai into the project, the design of the space is a contemporary take on traditional Chinese architecture, creating a unique and authentic design experience.
We used pendant lights as the highlight element leading through all the area. Whatever the setting, these pendants are equally stunning when clustered in a group or as a single statement piece. The room was naturally divided without using free-standing walls to reduce the stifled feeling, creating an atmosphere of understated elegance and simplicity.
We are glad that the project is well received across the board and gained great feedback from visitors and workers alike. Stay tuned for even more optimal designs.